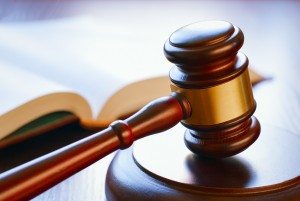 TRUTH: "exact accordance with that which is, or has been, or shall be."
TRUTH ALWAYS EXPOSES ERROR! The definition of "ultimate" is: "Final; being that to which all the rest is directed, as to the main object. The ultimate end of our actions should be the glory of God, or the display of His exalted excellence. The ultimate end and aim of men is to be happy, and to attain to this end, we must yield that obedience which will honor the law and character of God" (Definitions quoted from Noah Webster's 1828 Dictionary).
It is the Holy Ghost of God that reveals this to you as you put your faith in Christ.TRUTH: "The Spirit itself beareth witness with our spirit, that we are the children of God:" (Romans 8:16). The Bible teaches us in John 4:24; "God is a Spirit: and they that worship him must worship him in spirit and in truth." As you put your faith in what Christ did for you and call upon Him for salvation, God's Spirit will confirm in your heart that you have become a child of the King.
Many believe that God is "a God of love" and He would never damn anyone to Hell. This is wishful thinking! TRUTH: The Bible teaches us in John 1:12; "But as many as received Him, to them gave He power to become the sons of God, even to them that believe on His name." When you put your faith in Christ and the perfect work of Calvary, with the willingness to turn from your sinful ways, you will "become" a son of God. If we are not all children of God, then just who is "your" father? Once again let's look at what the Bible says:TRUTH: "Ye are of your father the devil, and the lusts of your father ye will do. He was a murderer from the beginning, and abode not in the truth, because there is no truth in him. When he speaketh a lie, he speaketh of his own: for he is a liar and the father of it" (John 8:44)My friend, the devil knows his eternal destination. He will not be the ruler of Hell, but an occupant. TRUTH: "And the devil that deceived them was cast into the lake of fire and brimstone, where the beast and the false prophet are, and shall be tormented day and night for ever and ever" (Revelation 20:10). He knows his days are numbered and is doing his utmost to deceive you into believing a lie: TRUTH: "…Woe to the inhabiters of the earth and of the sea! for the devil is come down unto you, having great wrath, because he knoweth that he hath but a short time" (Revelation 12:12). His plan is to take as many as he can with him to Hell!
TRUTH: Jesus said, "I am the way, the truth, and the life: no man cometh unto the Father, but by me" (John 14:6). Please put your faith in Christ before it is eternally too late. Faith is simply believing that God will do exactly what He has said He would do. The Bible teaches us: TRUTH: "That if thou shalt confess with thy mouth the Lord Jesus, and shalt believe in thine heart that God hath raised him from the dead, thou shalt be saved. For with the heart man believeth unto righteousness; and with the mouth confession is made unto salvation" (Romans 10:9, 10). TRUTH: "For whosoever shall call upon the name of the Lord shall be saved" (Romans 10:13). Your name will then be written in the Lamb's Book of Life. TRUTH: "And whosoever was not found written in the book of life was cast into the lake of fire" (Revelation 20:15).
TRUTH: You can be saved and your name recorded in the Lamb's Book of Life today by simply praying and asking the LORD Jesus Christ into your heart to save you from Hell and to help you fight the war against sin in your life.
PLEASE COME TO CHRIST TODAY! You will have eternity to live with your decision! TRUTH: "behold, now is the accepted time; behold, now is the day of salvation (II Corinthians 6:2). Please do not put this decision off! The devil will tell you that you have plenty of time. This is his favorite lie! TRUTH: YOU MUST DO IT NOW!
Pray: Dear LORD God, I know that I am a sinner condemned to Hell. I am sorry I have sinned against you. Please forgive me of my sin, come into my heart, and help me to live a life pleasing unto You. I accept You as my personal Lord and Saviour. Thank You for writing my name in the Lamb's Book of Life; in Jesus name I pray, Amen.
If you sincerely asked Christ into your heart, He has promised you eternal life. TRUTH: "He that hath the Son hath life; and he that hath not the Son of God hath not life. These things have I written unto you that believe on the name of the Son of God; that ye may know that ye have eternal life, and that ye may believe on the name of the Son of God" (I John 5:12, 13).
If you prayed and asked Christ to save you, please write us at the Rock of Ages Ministries so we can rejoice with you! We would like to enroll you in our Discipleship Institute so you can learn more about your new life in Christ. May God bless you and keep you!